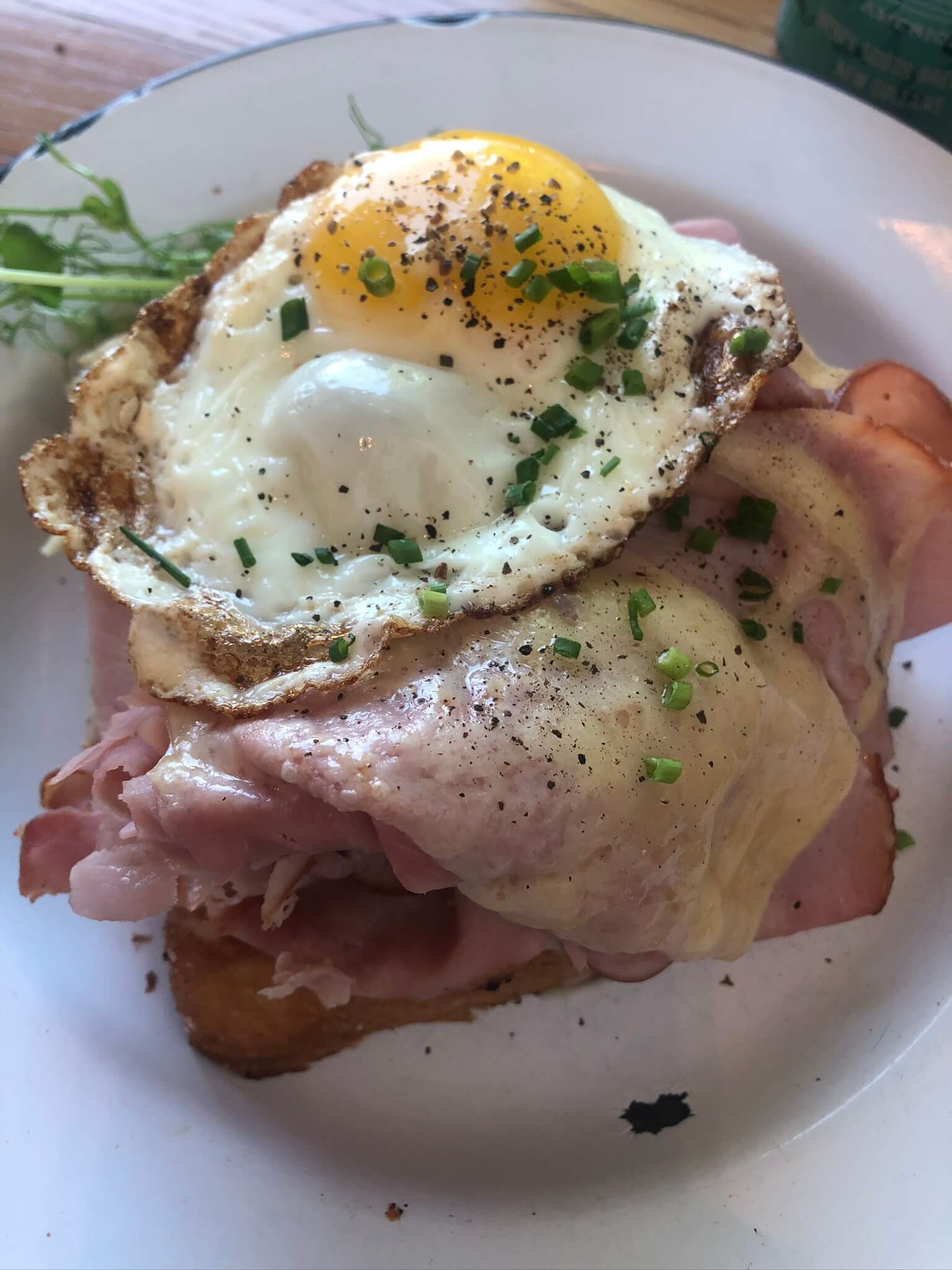 From its rich cultural history and uplifting music to delicious food and unique architecture, an adventure through the southern states will warm you with its famed southern hospitality.
How Much Time to Spend There?
2 weeks for a whirlwind trip.
I combined a 12-day Intrepid Tour with a few extra nights in Atlanta prior. A tour is an efficient way to travel through the Deep South and explore the highlights of these six diverse states. If you were doing this on your own, in a similar time frame, you would need your own car. Otherwise, you would need more time due to infrequent local transport particularly between smaller towns on the East Coast.
When to travel?
Check the dates for the Jazz Festival in New Orleans.
I was lucky enough to travel through Easter and end the trip in New Orleans for Jazz Fest. Spring is a perfect time to travel in the Deep South where summer temperatures can be particularly oppressive. This Intrepid tour, without Jazz Fest, runs once a month from May through to November. Note September through November is hurricane season so be prepared for wet weather.
Getting Around?
Intrepid – Small Group Tours, Big Adventure
On this occasion I decided to go with a small group tour. I have travelled with Intrepid in the past through Asia including trips in Vietnam, Cambodia and Bhutan and I have always had an amazing time. The Deep South had always been on my bucket list and due to the longer distances required to cover in this area and the limited time away I could afford over Easter, a tour offered a convenient way to see all the main sights and top it all off with Jazz Fest. Our group was only 9 people (max 13) plus our guide/driver, Tyler from Ohio, and all the group were either singles or friends in their 30's and 40's.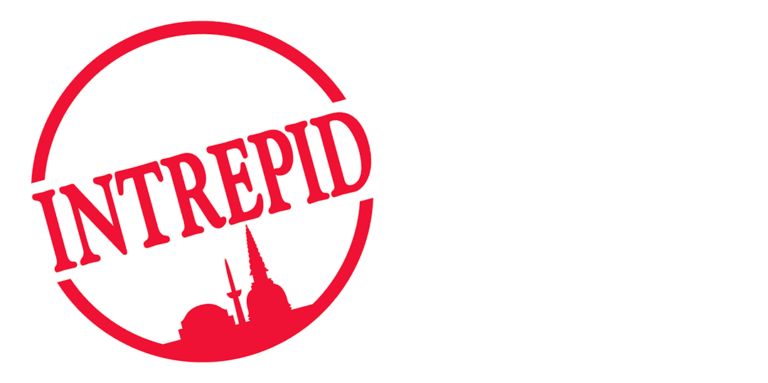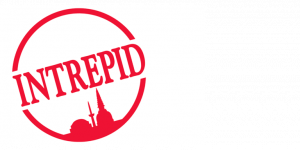 City Highlights and ALT Recommendations
> ATLANTA
You can easily fill a few days in Atlanta as it has such a deep cultural history, some more modern attractions to explore and a wonderful food scene. Both CNN headquarters and World of Coca-Cola were on my list of attractions to visit. It is worth pre-booking tours for the full experience, skip-the-line access and extra inclusions. Ponte Street Market is also worth a visit or even a walking food tour as one of the culinary destinations in the city.
>> ALT Tip – The legend of Martin Luther King Jr and the Civil Rights Movement features prominently in both the South and in Atlanta's history and a tour by electric car with ATL Cruzers is the perfect way to scoot around the city to check out all the main sights.
> SAVANNAH
Like the memorable 'life is like a box of chocolates' park bench scenes from Forest Gump, the many green spaces of downtown Savanah are just what you'd expect. The historic squares including Chippewa Square and Forsyth Park are lovely areas to explore on a historic walking tour and join the locals for a relaxing afternoon.
>> ALT Tip – The Crab Shack at Tybee Island is about a 20 drive on the coast from Savannah and the perfect lunch spot on your way into town. Relax under the enormous oak trees and enjoy the specialty low country boil – bibs are provided! In Savannah itself, The Pirate's House has been an icon since 1733 and worth a visit – try the Pecan crusted Chicken served with freshly baked biscuits (think scones!).
> CHARLESTON
A visit to South Carolina would not be complete without a visit to one of the many historical plantations and Boone Hall is one of the best. The drive along the mile-long oak tree lined drive towards the opulent façade of the manor is truly spectacular. You can fill an afternoon checking out the exhibits including a tour of the manor home, original slave huts and even a tractor tour of the plantation and cotton fields. Once in town check out the dark history of the Old Slave Mart Museum and their former Auction rooms or perhaps one of the historical antebellum mansions such as Calhoun Mansion – so impressive!
>> ALT Tip – A stop on the way from Savannah to Charleston is the eery Sheldon Church Ruins in the little town of Yemassee – a must! Just down the road, make a stop at Carolina Cider Company to pick up some locally made preserves and refreshments.
> NASHVILLE
The NHL Draft was on whilst we were in town and this made an already lively strip, electric! Lower Broadway is affectionately known as NashVegas and despite being lined with honky tonks featuring country music, it is glitzier than I had imagined. Try some boot scooting and a local ale at Wildhorse Saloon or one of the other joints along the strip. Nashville (tv show) fans may even want to queue to get into the Bluebird Café for some live music from aspiring musicians looking for their big break.
>> ALT Tip – The Country Music Hall of Fame is definitely worth a visit. The complex showcases an extensive array of memorabilia and celebrates all the stars of Country Music. The collection includes Elvis's 1960 Gold Cadillac, Montecristo, and a wall of gold records that stretches as far as the eye can see.
> MEMPHIS
The grunge of Beale Street and the Rock'n Roll history of Memphis comes in stark contrast to the country sparkle of Nashville. There is a lot to see and the Tour of Possibilities is a great way to take in a lot of the main sights whilst celebrating the city's strong African American history. The National Civil Rights Museum at the former Lorraine Motel is worth a visit and features the preserved hotel room 306 where Martin Luther King Jr was assassinated – it is confronting and inspirational.
>> ALT Tip – Next door to the NCR museum is Central BBQ where 'smoke is our sauce' – do yourself a favour and time your visit to devour some of the best BBQ I have ever eaten!
> GRACELAND
A visit to Memphis is truly not complete without a visit to Graceland, the iconic home of the 'King of Rock'n Roll', Elvis Presley. I strongly recommend an early start when gates open at 9am to beat the crowds, however you will spend a good half a day here. There are various ticket package options which offer access to additional exhibitions. If you are in town purely to see Graceland, then it is convenient to stay close-by at the Guesthouse at Graceland for an enhanced Graceland experience.
>> ALT Tip – Complete the Elvis experience with some world-famous ribs and sides at Charlie Vergo's Rendezvous. These ribs are so legendary that Elvis famously flew them into Las Vegas when he was performing there.
> NEW ORLEANS
A stop at one of the city's many impressive above-ground cemeteries is a real highlight with many offering guided walking tours. One local resident who built a one million-dollar chamber for her family was quoted saying 'I can't take the money with me, but I can lie in it forever!'. The French Quarter is the beating heart of New Orleans and the lively Bourbon Street erupts during Jazz Fest with music lovers and amazing performers converging on the city for the two-day event. The city is a melting pot of French, Creole, Spanish and American influences – try the signature cocktail – the Hurricane!
Where to Stay?
On a tour you cannot pick and choose your own hotels, however experienced soft adventure companies such as Intrepid do all the groundwork and research for you. Comfort Style tours, like this one, have hotels of a higher standard and you can be assured they will be well located.
>> ALT Tip – If you are travelling on your own then I recommend you treat yourself with a Single Supplement which guarantees that you have your room to yourself. As a single, it is so great travelling with a group, enjoying all the attractions and shared meals along the way, but after long days it's nice to relax and reflect in your own space.
> ATLANTA
Designed by famed architect John Portman, the Hotel Indigo Downtown is the perfect spot to base yourself to explore the city – the atrium is spectacular. In walking distance to many of the downtown sights including CNN Tower and World of Coca-Cola and many great local restaurants.
> SAVANNAH
The Holiday Inn Savannah Historic District is a lovely spot to stay in Savannah. It is beautifully finished, offers great southern service and is a step above what you might expect from one of these larger chain hotels. From the hotel it is a short stroll to River Street where you can explore local boutiques, bars and restaurants or spot an impressive paddle steamer.
> MEMPHIS
The Historic Peabody Memphis is worth a visit even if you don't stay there. Known as the 'South's Grand Hotel', this legendary hotel opened in 1869 and is world famous for their resident ducks – yes ducks! Their five resident ducks march daily, under the watchful eye of their Duckmaster, from their rooftop Royal Duck Palace through the lobby at 11am. They spend the day relaxing in the lobby's fountain and then march home at 5pm. Get there early to secure a good vantage point. Each team of Peabody ducks' lives at the hotel for only three months before retiring from their duty and returning to a local farm. Duck is not served on a menu anywhere at The Peabody.
> NEW ORLEANS
The Whitney Hotel offers an authentic southern experience. The hotel is housed in a converted bank building and even features the original bank vault. Rooms are cosy and quiet due to the hotel's historic design and the location is within easy walking distance to the French Quarter.
Getting there?
Both Qantas and V Australia have connections into Atlanta and home from New Orleans via Los Angeles. It is a long trip (about 30 hours door to door) so I would recommend you splurge and upgrade to either Premium Economy or Business class on the long-haul flights – Brisbane to LA return.
Specials are often available on this route so Contact ALT for the current availability.
If you are interested in planning a visit to the Deep South to enjoy some true southern hospitality and for many more tips and recommendations, contact ALT.