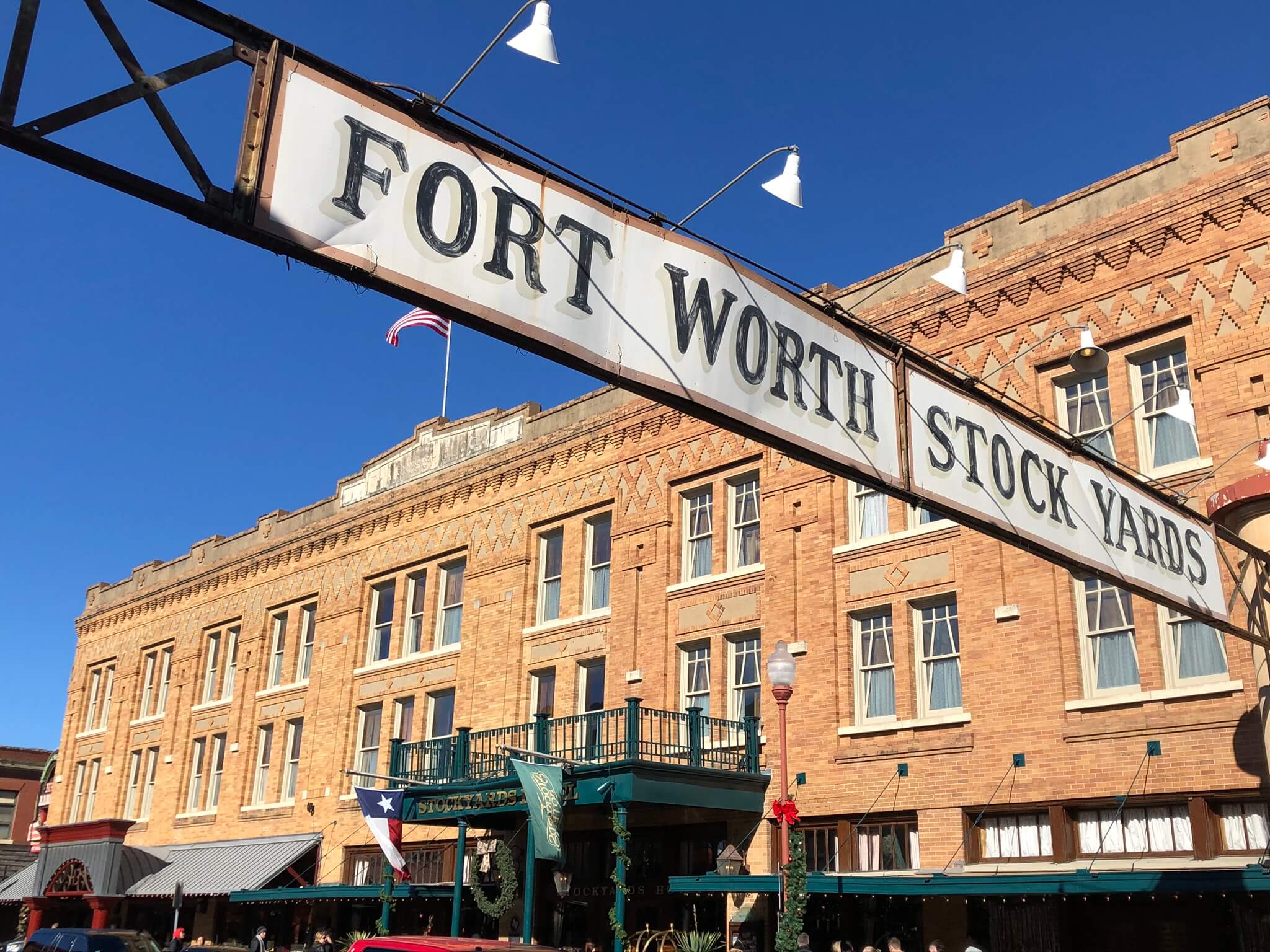 How Much Time to Spend There?
2 weeks is recommended.
Texas is about half the size of Queensland, so it truly is the Big State! I spent two weeks travelling through the state and visited five major cities. Due to its size, you do need to spend a decent amount time to do the contrasting areas justice. Having said that, if you didn't want to dedicate your entire trip to just one state, and you had a stopover in one of the other major cities, there would be plenty to fill a few days.
When to travel?
December – January
I travelled after Christmas through the New Year. Whilst this was the Texas winter, it was pleasant travelling weather with temps of about 10-20oC throughout most areas. Whilst the evenings are quite cool and the early mornings are crisp, the days warm up nicely. As a lower tourist season, this made visiting attractions very time efficient and hotel rates are also lower throughout this time. It is also prime sports season – I saw the Dallas Cowboys (NFL), Dallas Stars (NHL) and San Antonio Spurs (NBA) in action. Whilst spring and fall are also amazing times to travel in Texas with a range of festivals and events on offer, the Texas summer can be very hot!
Getting Around?
Vonlane – efficient and comfortable.
Getting around Texas without a car is now made much easier with a new premium transfer company called Vonlane. These luxury coaches offer a seamless transfer experience between a downtown hotel in each city location. With services now extending outside Texas and into Oklahoma City, Nashville, and Atlanta, Vonlane offers a more time efficient option than flying and a more luxurious, personalised experience than Greyhound. Combine this with Texas's extensive train, bus, tram and rideshare networks (Lyft or Uber), Texas is easy and safe to navigate on your own without a car.
City Highlights and ALT Recommendations
> DALLAS
The tram service makes the city really easy to navigate and get around to many of the main attractions. The life and assassination of JFK features prominently in Dallas's more recent history. The JFK Trolley tour with Big D Fun Tours is the comprehensive way to reflect on these events. Combine this with a tour of Sixth Floor Museum to complete The Ultimate JFK Experience.
>> ALT Tip – I was lucky enough to see the Dallas Cowboys defeat the Washington Redskins at the AT&T Center in Arlington. It is about a half hour Lyft from downtown, but absolutely worth the effort to see NFL for the first time with 100,000 Cowboys fans… complete the experience with a beer and hotdog!
> FORT WORTH – This is where I experienced Texas as I had imagined it, complete with Cowboys, BBQ and Longhorns. The Stockyards are a short bus ride from the downtown area, and you can easily spend the day seeing all the history and glory of Texas's famous livestock industry and everything Country.
>> ALT Tip – I had an amazing lunch at Joe T Garcia's which has been an authentic Mexican staple since 1935 near the Stockyards. It was a beautifully clear sunny winter's day and I enjoyed some amazing Chimichangas, and a Margarita, beside their lovely fountain. I recommend an early lunch as it is so popular there are queues out the door every day! . I also very highly recommended Yolk, near Sundance Square, for breakfast. Perch yourself at the bar overlooking the kitchen and be amazed.
> AUSTIN
As the hipster capital of Texas, Austin is brimming with a strong Food Truck presence, live music venues and general weirdness. With such a diverse range of attractions and beautiful outdoor spaces, it is no wonder that Austin is the fastest growing city in America.
>> ALT Tip – An afternoon strolling along SOCO (South Congress Avenue) to check out the many galleries, boutiques and murals can be kick started with lunch at Hopdoddy Burger Bar.
> SAN ANTONIO – From the bustling Market Square and Riverwalk to the historic Alamo and colonial, San Antonio is overflowing with Spanish influence. San Antonio Detours Mission Tour gives a unique insight to the UNESCO World Heritage Mission Trail.
>> ALT Tip – One of the best mornings I had on the entire trip was the Your Biker Gang Tour – once I got the hang of the electric bike concept! The tour was comprehensive, provided easy access and showcased unique places that would have otherwise gone undiscovered. To truly get the complete picture of this city, getting out of the downtown is a must. Dough is the perfect spot for lunch and a thirst-quenching local ale following the Your Biker Gang tour.
> HOUSTON
America's fourth largest city, Houston is a cosmopolitan destination, filled with world-class dining, arts, and the world-famous Space Center.
>> ALT Tip – Urban Adventure offers a comprehensive tour of Houston's tunnel network. A maze running under the city's downtown area hiding many of the city's secrets including the new concept food halls, including the Understory!
Where to Stay?
For me, it is all about comfortable luxury, useful amenities and most importantly LOCATION.
>> ALT Tip – When you are traveling for an extended period, a kitchenette is very handy so that you don't have to eat out for 3 meals a day which can become tiring and expensive. I also think a laundry is essential, on longer trips for some hotel stays, so you can cut down on what you need to pack, and you have more space for shopping!
> DALLAS – The Magnolia Dallas Downtown was built in 1922 as the Magnolia Petroleum Company building giving it a charming historic feel and is in a great central downtown location. The Magnolia also offer a complimentary shuttle service around the downtown which I used to get to Union station for my TRE train trip to Dallas.
> FORT WORTH – The Embassy Suites Hilton Downtown was the perfect home away from home for my stay in Fort Worth. As a bonus, I had a view of the New Year fireworks in Sun Dance Square from my room. This new and very well-designed all-suite hotel receives outstanding TripAdvisor reviews for its large rooms which feature kitchenettes and lots of space, great facilities, and their evening reception.
> AUSTIN – The Element Hotel Downtown is all about balance, combing Texan hospitality with eco-friendly design. This one-of-a-kind hotel has inviting public spaces including Upstairs at Caroline's and is located virtually next door to the iconic Driskill Hotel.
> SAN ANTONIO – Hotel Contessa is the only luxury all-suite hotel in San Antonio situated on a quiet stretch of the Riverwalk. The rooms are spacious, beautifully appointed with colourful Spanish flair and local artwork.
> HOUSTON – The Magnolia Houston Downtown is a beautifully appointed boutique hotel with modern flair. The nightly complimentary milk and cookies, which are a feature at all all Magnolia hotels, caps off a busy day perfectly.
Getting there?
Qantas offers direction connections from Sydney to Dallas, Virgin Australia has connections to all major Texas cities via Los Angeles and Air New Zealand offers direction connections via Auckland into Houston. Contact ALT for the latest available specials.
If you are interested in planning a visit to the Lone Star State and for many more tips and recommendations, contact us!