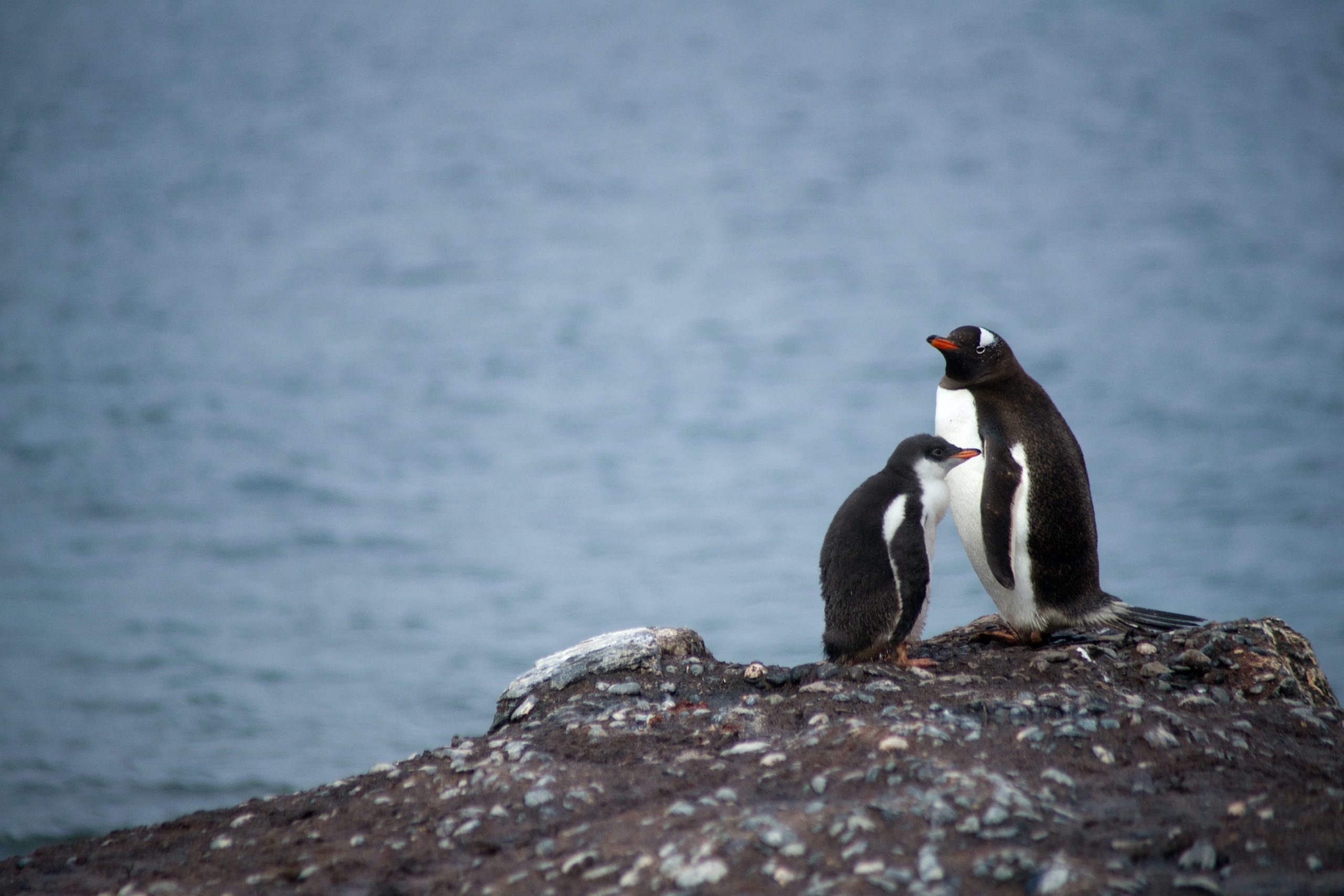 5 Reasons to Visit Antarctica –
Unique Adventure – Antarctica is the last great untouched wilderness, a continent of stunning beauty, rich history, and exploration. The opportunity for adventure is endless. Try camping on the ice for a night or taking a polar plunge!
Exceptional Wildlife – Antarctica is home to many unique creatures found nowhere else on the planet. From killer whales to leopard seals and our favourite, the quirky little chinstrap penguins.
Incredible Scenery – Antarctica is a photographer's dream! From amazing ice sculptures to two-storey high icebergs and depending on the season even 24 hours of daylight.
Amazing History – Antarctica is steeped in history and as you follow the footsteps of the explorers who discovered this great white land you will be in awe of their bravery and resilience.
The Experience – Antarctica is a one-of-a-kind place, but above all it is extraordinarily peaceful. This vast wilderness of ice offers complete silence like nowhere else on earth. You will return from your adventure with an inner peace and energy that is so refreshing for our busy daily lives.
How Much Time to Spend There?
2-3 weeks is recommended
A standard Antarctica cruise to the Antarctic Peninsula takes about 2 weeks. However, if you are going to travel all that way and brave the sometimes hectic Drake Passage crossing, then it is worth embarking on a slightly longer cruise and including the Falkland Islands and South Georgia – also this will increase your chances of catching a glimpse of the majestic Emperor Penguins. You should plan to arrive in Ushuaia a minimum of one day prior to disembarking as internal South America flights are notoriously unreliable and you do not want to 'miss the boat'. Ushuaia is a lovely little Argentinean resort town to explore, with a range a great restaurants and shops and you can even take a day trip out to Tierra del Fuego National Park.
When to travel?
Cruise Season is October to March
The short Antarctic cruise season runs from late October to March and even within this narrow window there are considerable variations in what you will see. The early season means colder temperatures and pristine snowy landscapes, while December and January are the most popular months to visit Antarctica, when the weather is warmer, and the days are longer. Towards the end of the season you will have more chance of seeing whales, and the shrinking sea ice means you'll be able to travel deeper into the Antarctic. In terms of a smoother crossing of Drake's Passage, there is no hard and fast rule here with one cruise being quite rough and the following a smooth crossing – best to just be prepared.
Which Cruise Line?
Luxury vs. Expedition
There are a range of expedition and luxury vessels now making their way down for the season including Ponant, Seabourn, Scenic, Silversea, Crystal Expeditions, Lindblad Expeditions and Aurora Expeditions to name a few. It is worth considering the size of the ship as only 100 people can land ashore Antarctica at any one time. Most cruises will allow for at least one shore visit per day along with other activities such as sea kayaking, zodiac cruising, ice camping and the luxurious new Scenic Eclipse even has a helicopter and submarine experiences. ALT can talk you through the various options and find the right fit.
ALT Ushuaia Restaurant Tip – There are lots of wonderful places to dine in Ushuaia, however the Bodegon Fueguino Ushuaia is hard to beat. This cosy family run traditional Argentinean restaurant is so popular that there are often queues out the door – arrive early as reservations are not accepted!
ALT Ushuaia Shopping Tip – You can purchase the odd souvenir across the Drake passage, but we recommend that you do most of your shopping in Ushuaia before boarding – one job done! Monte Olivia has an extensive array of souvenirs which will tick off most of your list. The alpaca socks were a hit!
ALT Antarctica Tip – Port Lockroy in Antarctica does have a working post office so you can post a letter or postcard to your friends and family halfway around the world. We recommend that you purchase your postcards in Ushuaia and write them once you are on board, so you are ready to buy stamps and post them when you arrive in Port Lockroy.
Getting there?
Qantas, LATAM and Air New Zealand offer connections from the east coast of Australia through Santiago and/or Buenos Aires. You will then need an internal connection down to Ushuaia. It is a long journey, so it is worth considering breaking your journey along the way. Santiago and Buenos Airlines are both wonderful cities to explore for a few days. Also, take advantage of premium economy or business class specials when they are on. Contact ALT for the latest available specials.
If you are interested in planning a visit to the great white continent and for many more tips including the all-important packing recommendations, contact ALT.